Get TO Know
We'r Commited To Provide
Quality Roofing Services.
EPDM Single Ply Roofing has been around for around 20 years. One of the most notable characteristics of EPDM Single-Ply systems is their frivolity. As a result, they are far superior to existing roof systems in retrofitting. As a result, building owners benefit from speedier installation, less disturbance, and considerable cost savings.
EPDM Single Ply Roofing is made from various materials, but they all have one thing in common: they are meant to be installed in a single layer. They are all resistant to UV light and, in general, have a high degree of flexibility when compared to other roofing products.
EPDM Single Ply Roofing has been subjected to trial and error over the years, and the quality of single ply roofing systems has greatly improved. The industry's top producers of these roofing systems deserve praise since their unwavering efforts have resulted in superior solutions that can meet a wide range of needs. 
Our EPDM membrane is long-lasting in strength, durability, and weatherability. Its dark surface can help with snowmelt and heat gain in colder climes.
Its flexibility is ideal for freezing and thawing situations and hail-prone locations. EPDM is simple to install without the use of power tools.
Choose an EPDM Single Ply Roofing System for the Desirable Results.
The waterproofing market has been changing during the past few decades. The single-ply roofing membrane is gaining market share steadily. Ease of application, the durability of the product, maximizing the energy efficiency while reducing the impact on the environment are the key factors responsible for this trend. Firestone Rubber Cover EPDM Roofing System has checks on all these boxes.
Firestone Rubber Cover Epdm Roofing System in Dublin is a single-ply waterproofing membrane specially used in the low slope and flat roofs of residential, commercial, or industrial buildings. It is renowned for its durability, adaptability and resilience to the current and future construction needs. Unlike the traditional membranes used and available in the market, the EPDM Single-Ply Roofing Dublin is flame-free and completely safe for onsite conditions. Being the single-ply membrane roofing, it is easy and quick to install.
At VS Roofing, we have been installing new single-ply EPDM roofing for years. We have a team of experienced Epdm Single Ply Roofing Contractors in Dublin who have expertise in the reinforcement of the EPDM singly ply roofing in the right way so that your roof remains intact, durable, and long-lasting for years.
Why should you choose EPDM single Ply roofing in Dublin?
Ethylene Polypropylene Diene Monomer is a resilient membrane formulated primarily from ethylene and Propylene. Sometimes, it is called a rubber roof that offers long-term coverage of over 50 years of maintenance. Once this new roof is installed, it is remarkably versatile and flexible in use. The EPDM roofing material will not pollute rainwater and is 100% waterproof. There are some other benefits of Single Ply Epdm Roofing in Dublin, too; please have a look:-
Low-cost installation
Water resistance
Resistance and durable to punctures and tears
Elongation and high flexibility
Sustainable solution
Why Should you Choose VS Roofing?
Are you thinking of installing a new roof or updating the existing one? Then you need a solution provider that can withstand all your installation, maintenance and repair requirements. EPDM system requires minimal maintenance, and it can withstand extreme temperatures. All these qualities are present in our contractors. In addition to this, whenever a customer approaches us for the service, we provide them free quotes so that they can adjust their budget accordingly. For more than 40 years, EPDM technology has proven effective, so you can choose this roofing solution without any doubt.
History
We'r Prodviding Quality
Roofing Services
EPDM single-ply Roofing is versatile and highly effective roofing membrane for a wide range of temperature and environmental conditions, and it goes well with both re-roof and low slope roofing.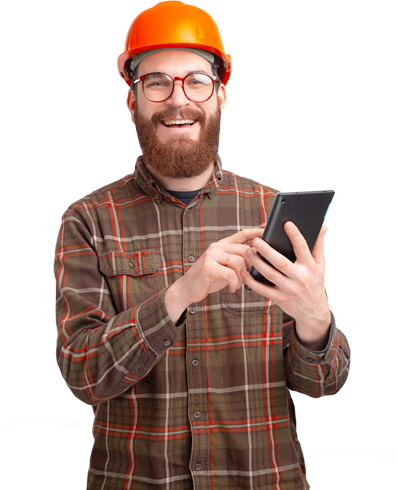 Contact Form
Need Any Roofing Help?